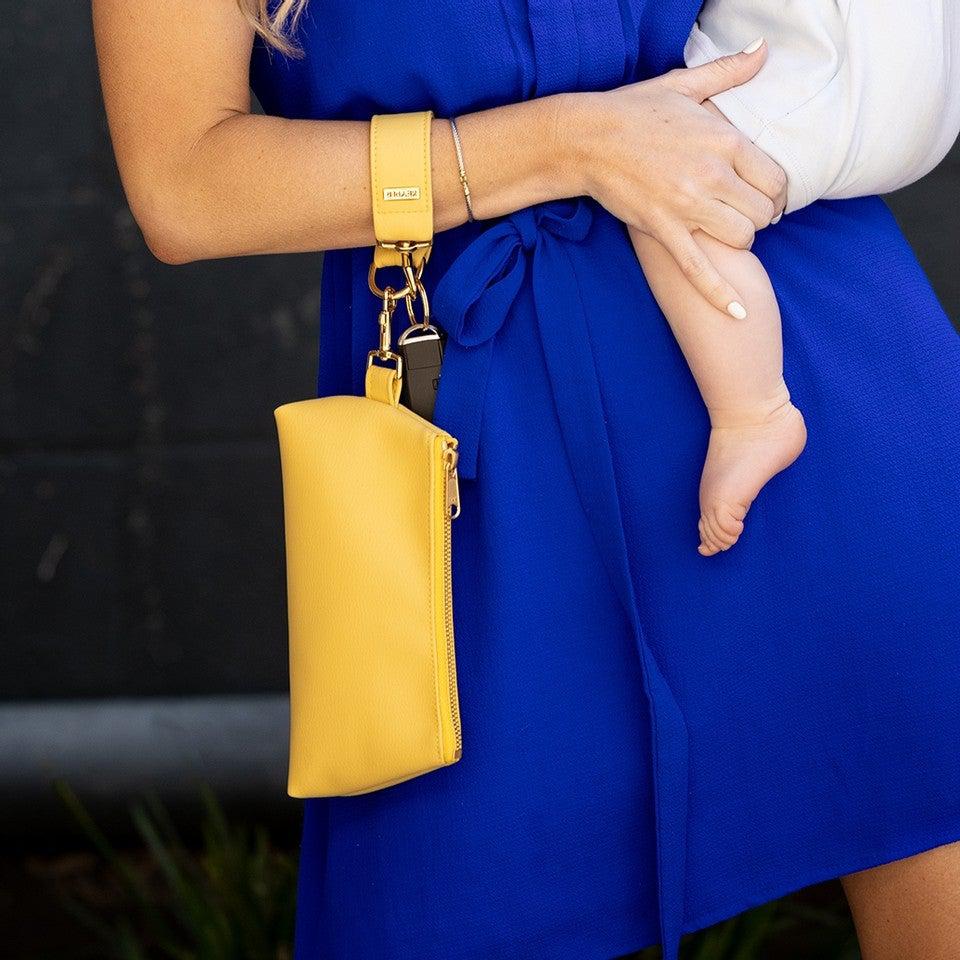 From the KEYPER Closet: Styling Sunshine Signature
KEYPER is here to help you add some SUNSHINE to your wardrobe! When Dana Robinson, CEO and Co-Founder, introduced Sunshine to the KEYPER Collection, she was on a mission to cheer up her customers' daily routine. One thing is for sure, after surviving 2020, we can all use a little Sunshine. 
As reported by The Zoe Report, New York Fashion Week proved that 2021 is the year to incorporate the cheerful and friendly yellow tone into your look, with yellow making stand-out appearances on many runways. "It's no coincidence that this spirited and cheerful tone is taking flight across Fall/Winter 2021 runways and presentations alike considering the clothes on display offer a window into the seasons ahead."- The Refinery 
There is no better way to flaunt this year's most playful trend than radiating Sunshine while you KEYPIT Together. Check out some styling tips from the KEYPER Closet to brighten your look this spring and summer.
The Everyday Glow
Yellow is a color that was born to stand out, just like you! Don't be afraid to contrast bold colors with a ray of Sunshine. We love how our stylist and content creator, Kalan, pairs the Sunshine Signature Luxe KEYPIT Set with a spicy red top and white jeans. The Luxe KEYPIT Set it your go-to for everyday errands. It easily holds your keys, cards, phone, mask, gloss and more while you take care of business. 
The Special Event Shine
When you need to downsize for a special event, the Mini KEYPIT Set is the way to go. Don't worry, this little bag still makes a BIG statement. As you can see, Sunshine Signature is the perfect shade to compliment softer blues and pinks, while adding just enough definition to a floral look. 
The Beach Blaze
There is no better beach or pool accessory than the Sunshine Signature Clear KEYPIT Set. Keep your essentials safe and dry by securing KEYPER to your lounge chair. Clip KEYPER to your large beach bag and forget digging to find your sunscreen, phone and wallet. Sunshine Signature strikes a tasteful balance with neutrals and can be paired with your favorite white cover-up for a hot beach or pool look. 
No matter how you style your Sunshine Signature pieces in 2021, this light-hearted color is sure to make you smile. KEYPER is happy to share the sunshine with our customers. As always, we strive to help you KEYPIT Together with quality accessories made in the USA!