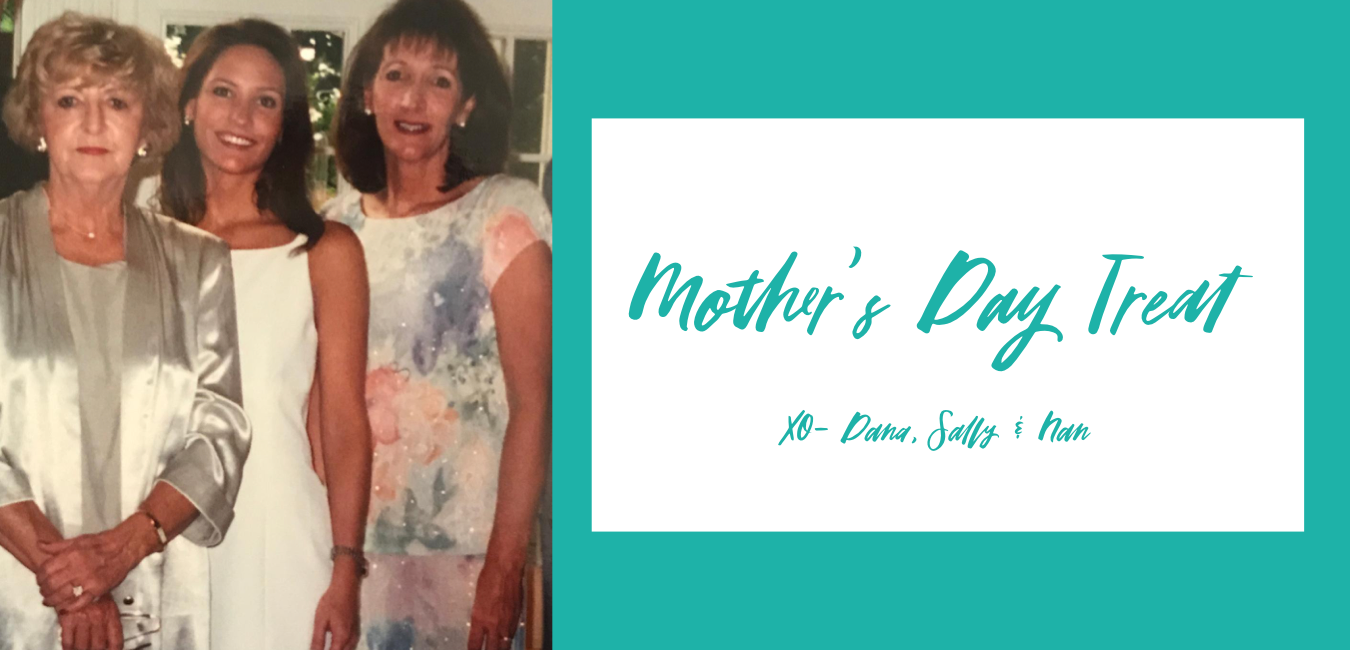 Say Happy Mother's Day with Nan's Monkey Bread
The two women who have left the greatest, positive impact on my life are my mom and my maternal grandmother, Nan. Without their love and support through the good times and the challenging times, I would not be where I am today, and there certainly would be no KEYPER to speak of. In honor of Mother's Day and Nan, who is no longer with us, I am sharing a little bit about who she was and one of her favorite recipes.
Nan:
Nan was known to most as Evanell Daniels. She served as a house mother in three different sorority houses at the University of Kentucky and adored the young women she cared for along her way. The feeling was mutual, as the sorority girls referred to Nan as "Mom". Nan was honored with the title of House Mother of the Year in April of 1992. She made monkey bread for the sorority girls every Thursday morning, and it quickly became a beloved, campus tradition in each house where she served. She passed the tradition down to my mom, who in turn taught me how to make monkey bread. Now, I get to share it with you!
Monkey Bread:
Ingredients: Bread
3 packages buttermilk biscuit tubes

1 cup sugar

2 teaspoons cinnamon

1 cup (2 sticks) butter

½ cup brown sugar

pinch of salt
Ingredients: Chocolate Buttercream Frosting
2 ozs. Unsweetened chocolate, melted and cooled

3-3/4 cups Domino Confectioners' Sugar

½ cup (1 stick) butter, softened

1-4 tablespoons milk

1 teaspoon vanilla
Directions 
Mix sugar and cinnamon together. Cut each roll of buttermilk biscuit tubes into 4 pieces. Roll pieces into sugar and cinnamon until thoroughly coated. Drop sugar/cinnamon-coated dough pieces into a well-buttered Bundt pan. Combine ½ cup of the left-over sugar/cinnamon mix, brown sugar and butter into a small saucepan. Bring mixture just to a boil, then remove heat immediately. Drizzle mixture over the dough pieces. Bake at 350 degrees for 30 minutes.
Prepare icing. Place chocolate in heavy saucepan on very low heat. Stir constantly until just melted. Set aside to cool. Combine the following ingredients in large bowl, with mixer at low speed: confectioners' sugar, butter, milk and vanilla. Beat at medium speed for 1-2 minutes until creamy. Add cooled chocolate and beat until combined. If desired, add more milk until frosting is spreading consistency.
Cool bread slightly and tip over onto a plate to remove from pan. Frost the bread while it is still hot.
I hope you enjoy and share this treat with your family and friends. Happy Mother's Day!
XO- Dana