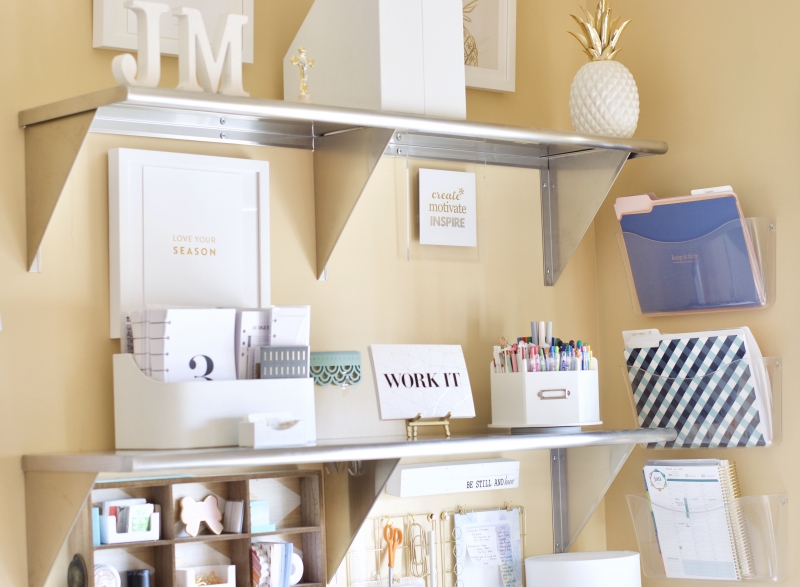 There is something about the beginning of a new year – it's so fresh and full of potential and the hope of new beginnings. It's an invigorating feeling! Each new year, I like to take a look at my organizing systems and note what's working and update where needed! I like refreshing my organizing systems regularly because life is never static – kids grow, seasons change, and my needs change, too. I love looking with fresh eyes at our home, our organization, and our systems, asking myself if these systems are working for us now, or if they need updating. I'd love to show you some of our organizational systems and tools that are rolling into 2020 with us! Some are new and some are favorites that are serving well!
We'll start in my home office and schoolroom with a little detour into my bag! And I'll follow up with other organizational systems in the rest of the house in future posts!
Full Disclosure: I did my best to link products for you in case something here might be useful to you. Some (not all) of these links are affiliate links. They cost you nothing, but I may earn a small commission from your purchase. For that I am very grateful!
THE KEYPER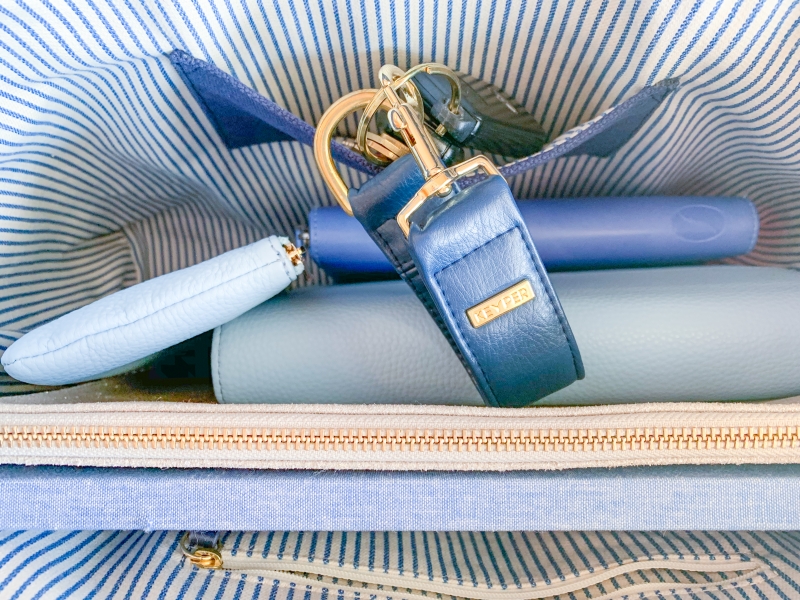 I don't know about you, but I am always short at least one hand when I'm out and about! When I discovered the KEYPER I fell in love! The first, and most obvious benefit is that it forms a bracelet that slides easily over your wrist so your keys aren't the *one-thing-too-many* that you have to keep up with in the parking lot while grabbing for little people and grocery carts! And that was my initial reason for purchasing the KEYPER, but then I fell in love with its other features! It will clip and unclip to attach to my bag, my cart, my luggage when I'm traveling, or my wallet if I'm running in with minimal items! And it holds 20 lbs!! The color choices are vibrant so that it's easy to find the KEYPER in the recesses of my bag! It can't give you that extra hand you need, but the KEYPER has solved a big problem for me in terms of organization and functionality when I'm on the go!